Lab Work in Fort Lauderdale
Reliable Blood Work and Lab Tests For Your Entire Family
Efficient. Accurate. Thorough. Testing Solutions You Can Trust.
Providing Testing Services to Broward County
At Priority Health Center, we have the skill and equipment to handle a majority of medical testing. This means we can get to the bottom of whatever may be impacting your health — and you don't have to drive to the lab to get results. We're proud to serve Broward County with world-class testing services.
Our lab team works closely with our physicians and nurses to provide the answers you need most. We understand what it's like to wonder what is going on, and we're glad to work efficiently without compromising excellence to get you the answers you need.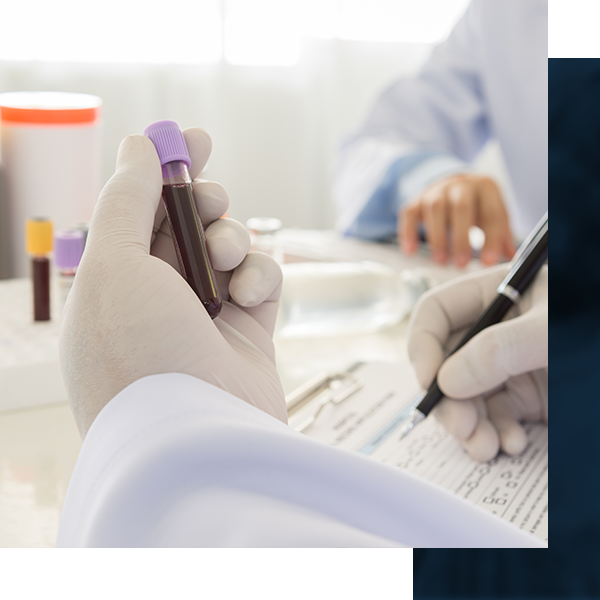 Our laboratory and phlebotomy services include:
Urinalysis

Thyroid Panel (TSH & T4)

Complete Blood Count (CBC

Glucose Monitoring

Basic Metabolic Panel (BMP)

Quantitative hCG (pregnancy test)

Specialty tests

Lipid Panel
Lab test results can reveal a great deal about your health status and help diagnose and monitor treatment efficiency of chronic disease. Whether you need a basic blood draw or something more advanced, we're conveniently located in Fort Lauderdale and ready to serve you with excellence. We serve patients of all ages and would be glad to help you take greater control over your health.
Choose Priority Health Center
We're a primary care office focused on patient-centered care, which means we put you first. We listen to you, educate you, and provide solutions you can trust. Feel free to contact us any time for excellent in-person and telehealth healthcare. We look forward to getting to know you.