Primary Care in Fort Lauderdale
Bringing Experience and Compassion to Florida Healthcare
A Provider Broward County Can Count On
At Priority Health Center, we offer exceptional primary care services provided by the area's leading physicians. Our clinic partners with parents to keep their children healthy with superior pediatric care. We work with young and middle-aged adults to help them build and maintain their health and be ambassadors of their own wellness. And, we work with seniors to help them thrive in their golden years. From young to old, we are honored to serve your entire family's medical needs.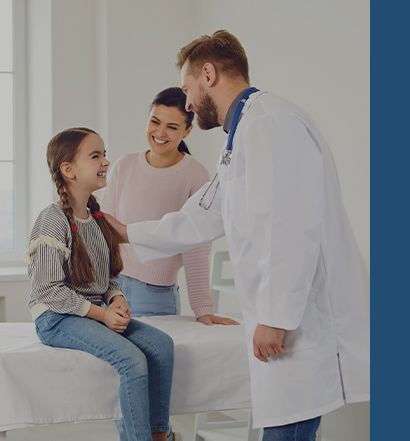 Our patient-centered care services include:
Routine and annual exams (wellness and checkups)
School and sports physicals
Immunizations and preventative
Travel medicine consultations
Acute and chronic disease management
Primary Care Medical Services
Maintaining good health requires a positive relationship with high-quality medical providers with a vested interest in your health and wellness. With consistent care from dedicated professionals, you can live a long, healthy life and reach your full potential.
Welcome to Priority Health Center, Broward County's most trusted primary care health center. We've built our practice on patient-centered care, and every member of our team is privileged to play a part in your entire family's well being. We serve patients of all ages with compassion, and we're glad to be the place where our patients know they'll get the care they need.
A Lifetime of Coordinated Care
As part of a large network of area providers and specialists, we offer world-class care and services that span the medical needs of your lifetime. From routine wellness and annual exams, physicals, and treatment for acute illness or injury and chronic disease management, and everything in between, we are proud to care for you when you need it. If you need specialized care beyond what we offer, we have a list of local partners and resources we can refer you to for optimal coordinated care you can trust.
Just a few of the issues we can manage in our Fort Lauderdale clinic includes:
Allergies
Asthma
Behavioral health
Chronic pain
Diabetes management
Diagnosis and treatment of conditions
Disease prevention and management
GERD and other GI concerns
Headaches/ migraines
Health maintenance
Hypertension management
Immunizations and vaccinations
Pediatric care
Prescription medication management
Small cuts and scrapes
Sore throat or cough
Sprains and strains
Weight control
Women's health
Wound care