STD Testing and Treatment in Fort Lauderdale
Discrete STI Testing and Treatment For the Entire Community
Discrete. Accurate. Thorough. Treatment Options You Can Count On.
Providing Testing and Treatment to Broward County
At Priority Health Center, we take the health and wellness of our community seriously, and that means detecting and treating a wide variety of sexually transmitted disease and infection. Whether you are experiencing symptoms, have been with a partner who has been diagnosed with an STD/STI, or you simply want to keep a pulse on your sexual health, we offer quick and efficient STD testing and treatment options.
In tandem with our women's services, as a part of your comprehensive lab workup, or as a'la carte services, you can gain peace of mind and better overall health when you get tested and/ or treated for common sexually transmitted infections at Priority Health Center of Fort Lauderdale. Schedule your discrete test today.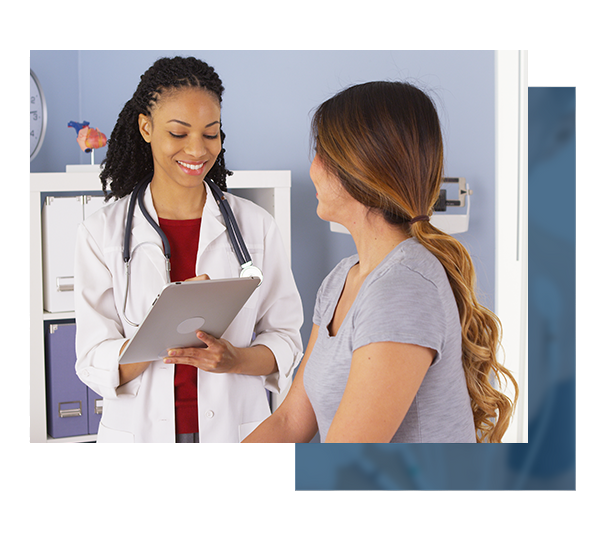 Our STD screening services include:
Chlamydia
Gonorrhea
HIV/AIDS
Hepatitis B
Syphilis
Trichomoniasis
If left untreated, sexually transmitted infections can cause severe, long-lasting, health consequences that include infertility, cancer, blindness, organ damage, and even death in some cases. Additionally, you can spread the disease to each new partner. Whether or not you use protection, it is important to get regular STI screening when you have a new partner or experience any symptoms — discharge, different smells, pain, itching, burning, etc. For you, for your partners, and for your community, get tested!
Choose Priority Health Center
We're a primary care office focused on patient-centered care, which means we put you first. We listen to you, educate you, and provide solutions you can trust. In addition to testing for STI and offering complete well women exams, we can discuss any concerns you may have regarding your sexual health and overall well being. We offer affordable and accessible healthcare options to bring wellness to the entire Fort Lauderdale community. Connect with us to schedule your STD screening today.